Overview
eStomi Technologies is one of the fastest growing ITSM & BSM consulting firms based in Bangalore, India. Our consultancy services are designed to help and provide the best solution possible to our customers. Our business model is based on ITIL guidelines. We have an explicit approach to providing consultancy and firmly believe in value contribution. Would you like to turn on your speakers and watch a short video below to get to know better about us ?
Global Presence
Our team has implemented ITSM & BSM in different countries and has a vast experience working with various nationalities.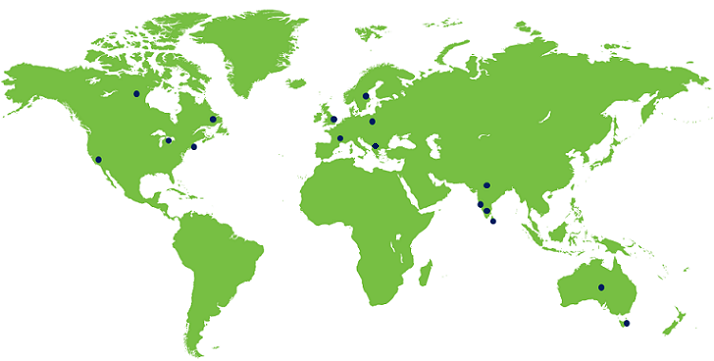 Vision
To be a trusted adviser and the most preferred partner, offering world class Service Management consulting services for all our clients.

Mission
To deliver scalable and cost effective solutions, enabling our clients to realize their business objectives effectively & efficiently.
Being first
Our team comprises of highly qualified and certified professionals such as Helpdesk and ITSM Practitioners, who are obsessed to deliver business solutions and services. eStomi has partnered with
BMC
and
Clarive
to provide professional services. eStomi also is –
Customer centric
Our people management practices are intended to create an environment to excel and innovate in our services towards our customers. Which is also one of the reasons why we have re-branded earlier name from O.P.S. Well, we are as obsessed as we were; we now also focus to be customer-centric exclusively. Our consultancy services are designed to help and provide the best solution possible to our customers. In a nutshell, do you want to redefine excellence? We have a set a track record for zero rejections of our consultants from our customers. Do you want us to contribute significantly to your business life-cycle too? Talk to us and we assure that you will not be disappointed.
Our e-Professionals
eStomi Technologies team has been well versed working, implementing and managing different IT projects. We have a strong network of ServiceNow, Remedy, OTRS, ManageEngine, iTop, ITRP, Wolken, Bugzilla, Jira and other Open source technical/business smart skilled experts. Our team members, who we refer as "The e-Professionals", contribute to business lifecycles of our customers significantly.
Versatile Experience
The team has an IT experience that spans many years including leadership to senior management to development manager to architect roles in service as well as product industries.
Domain focused
We understand that we are not omniscient. We do not hesitate to either politely decline the projects that do not fall under our domain expertise or refer to our relevant domain expert partners. We truly believe in focusing on core expertise and hence groom our professionals extensively on niche technologies. We also provide training on domain to help them speed up in designing and deploying solutions.
We provide thought leadership in ITSM & BSM (IT Service Management and Business Service Management) space. We have an explicit approach to providing consultancy and firmly believe in value contribution. eStomi, as its name reflects, has its principles defined, foundation laid strongly and intensely focused to make its customers successful.
What makes us DIFFERENT?
When we started eStomi Technologies, we didn't want to be considered as 'just another start-up'. We were clear that we would be focusing into ITSM & BSM consulting explicitly. We believe in the adage 'Differentiate or Die'. We have associated us with like-minded people and those who are passionate about work and who intend to make great careers in ITSM & BSM domains. Our team is equipped to work in the below domains –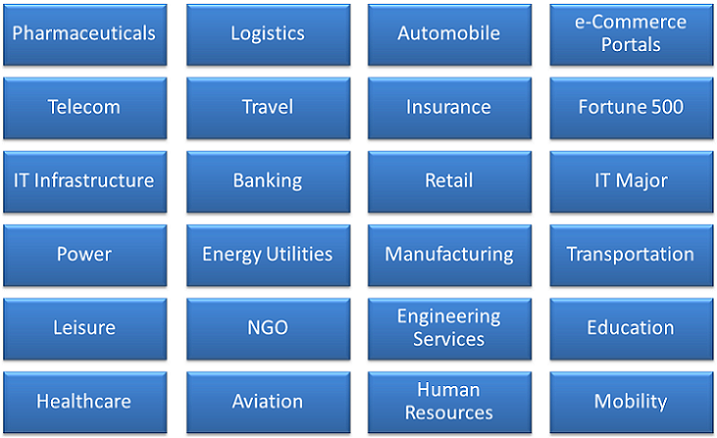 We have continued our focus of leading ITSM & BSM implementations. Also, we truly believe that we do not deserve to raise invoice for the customers if there is no value addition. To ensure this, we hire only the best from the market. We hire those, who look for long term perspectives of growing their career path while contributing to the organization. We do not get carried away by numbers. We also keep an eye on technology changes and incorporate the trends identified in customers on usage of features/solutions. Our consultants do not just code, they ensure that all aspects of architecture, design, performance and other key parameters are kept in mind.