R&D team of eStomi continues to develop creative solutions. You can now create incidents in BMC ITSM using your twitter account. Any new tweets sent by registered users to support account will create incidents and notifications are sent as tweets.
Requesters and Helpdesk agents can continue the conversation in tweets which get added in worklog. This is not just used for sending tweets after tickets are created. This integration helps to manage the entire Incident Management lifecycle using Twitter.
Below screenshot shows incidents created by tweets: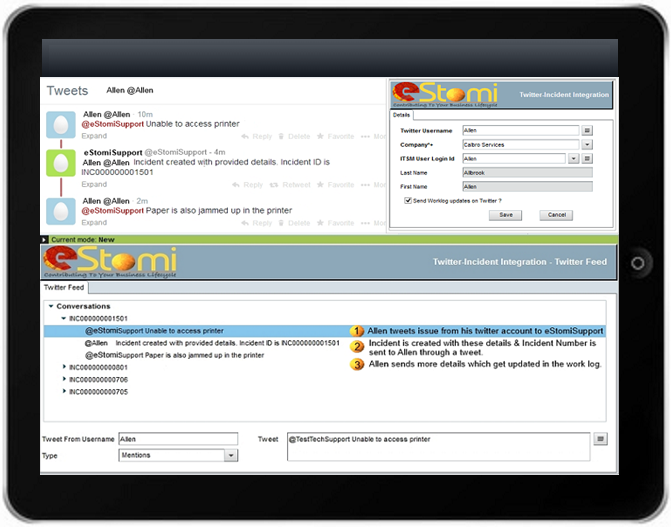 Connect with us to set up a demo.